Leopard Mountain Game Lodge
Overview
Leopard Mountain is a 4 star, award winning lodge. Located high up in the wild secluded hills of the 56 000 ha Manyoni Private Game Reserve. Hosting the Big Five, Leopard Mountain offers spectacular and uninterrupted views from the lodge. Overlooking the Umsunduze River meandering below and a vast stretch of unspoiled bushland and riverine forests. An every changing panorama over the African plains...
The Lodge
The relaxing atmosphere of the main area of the  lodge truly helps one to unwind… The lodge has been designed with relaxation in mind. And you will find many places where you can put your feet up and feel completely at home. The inviting facilities includes a lounge, bar and dining room.
Whether you are dining under the stars in the boma, on the main deck or in the dining room, the chef will prepare traditional South African Cuisine that promises to be impressively delectable. All the breads and pastries are home-baked in Leopard Mountains kitchen daily. And they are able to cater for private meals and special occasions too.
Accommodation
Your luxurious stone and thatch chalet is a haven of peace and tranquility. Where you can watch the sun and moon rise over the African savanna. Each chalet at Leopard Mountain is light and spacious with its own balcony, hammock and plunge pool. An en-suite bathroom, mini bar and tea and coffee facilities. The rooms have air conditioners for hot days and are equipped with large, open showers that have incredible views.
By day, lie in your hammock or bask in your plunge pool and watch eagles soar at eye level. By night drink in the magnificence of the African night sky.
The Experience
Begin with a cup of coffee and some traditional rusks before embarking on your early morning safari with your guide and encounter Africa's Big 5. Or enjoy a spot of relaxed game and bird-watching from the lodge's unique waterhole setting at mid day.
Leopard Mountains top therapists will treat you in a indulging pampering session whilst you unwind in the tranquil spa. Surrounded by sweeping bushveld views, the Africology Spa stands as one of the top health and beauty brands in South Africa which is both eco-friendly and has a holistic approach to all their treatments. Inspired by the wisdom of Africa's traditional healers and their vibrant heritage, communities and plant life, guests can enjoy an array of natural body, skin and beauty treatments designed to rejuvenate, relax and enhance health and vitality. After your treatment, you can take a leisurely dip in your own private plunge pool and enjoy the magnificence of the surrounding beauty.
Community and Conservation
As one of the founders of the Manyoni Private Game Reserve, Leopard Mountain has chosen to support two great causes the first being the Zululand Rhino Orphanage. This is a fantastic initiative which aims at rescuing and rehabilitating baby rhino when their mothers have passed away either from poaching or natural causes. So far they have an excellent track record with a good number of reintroductions back to the wild.
The second being the Zululand Conservation Trust which aims to support both Local Community and Conservation Initiatives. Whether it is painting a Crèche, conducting school children's awareness safaris or a conservation Fund raising Drive Leopard Mountain tries to support as much as possible.
Leopard Mountain Game Lodge gallery
Leopard Mountain Game Lodge on the map
Rooms
Luxury Suite
Luxurious stone and thatch suite, a haven of peace and tranquility that is light and spacious with its own private balcony, hammock and plunge pool, incredible view, en-suite bathroom, mini bar and tea and coffee facilities.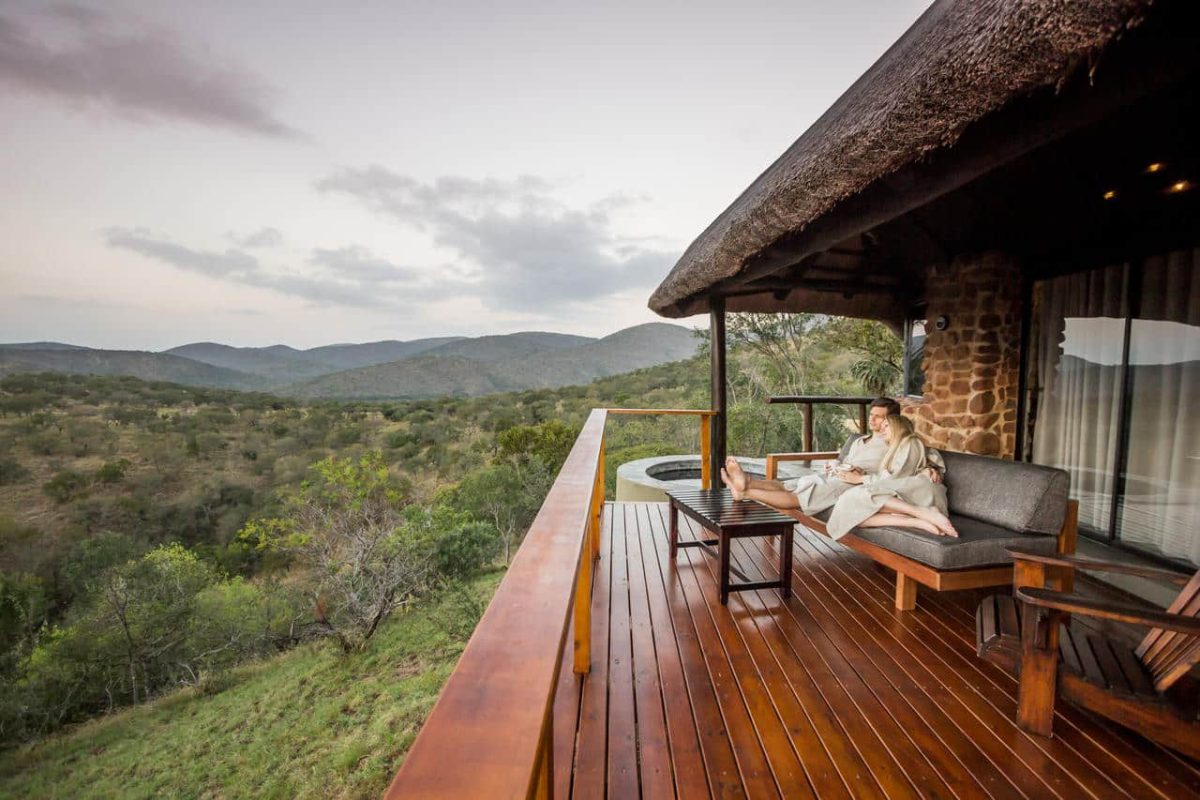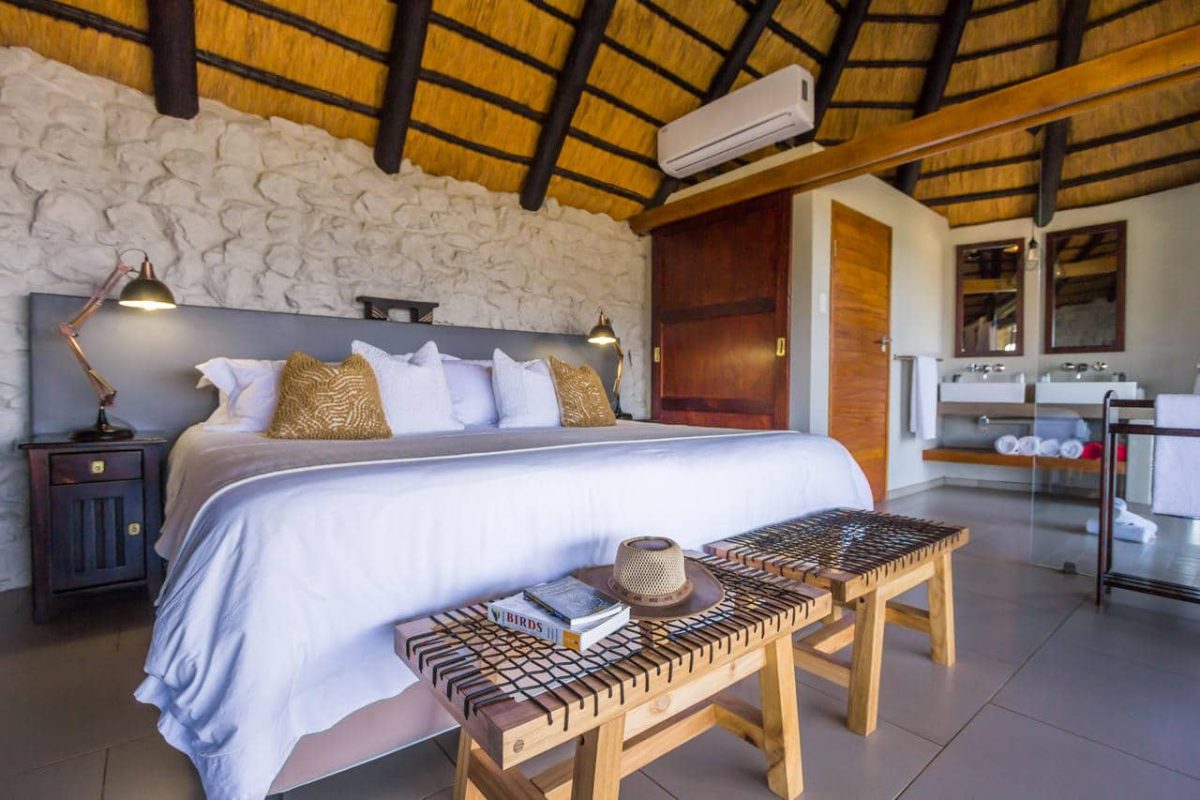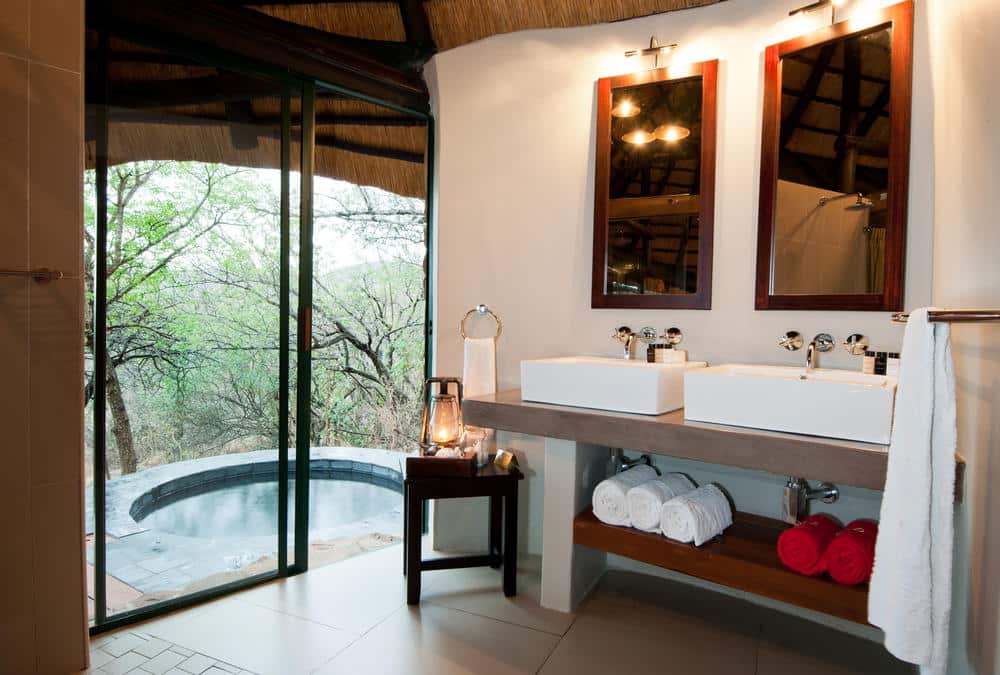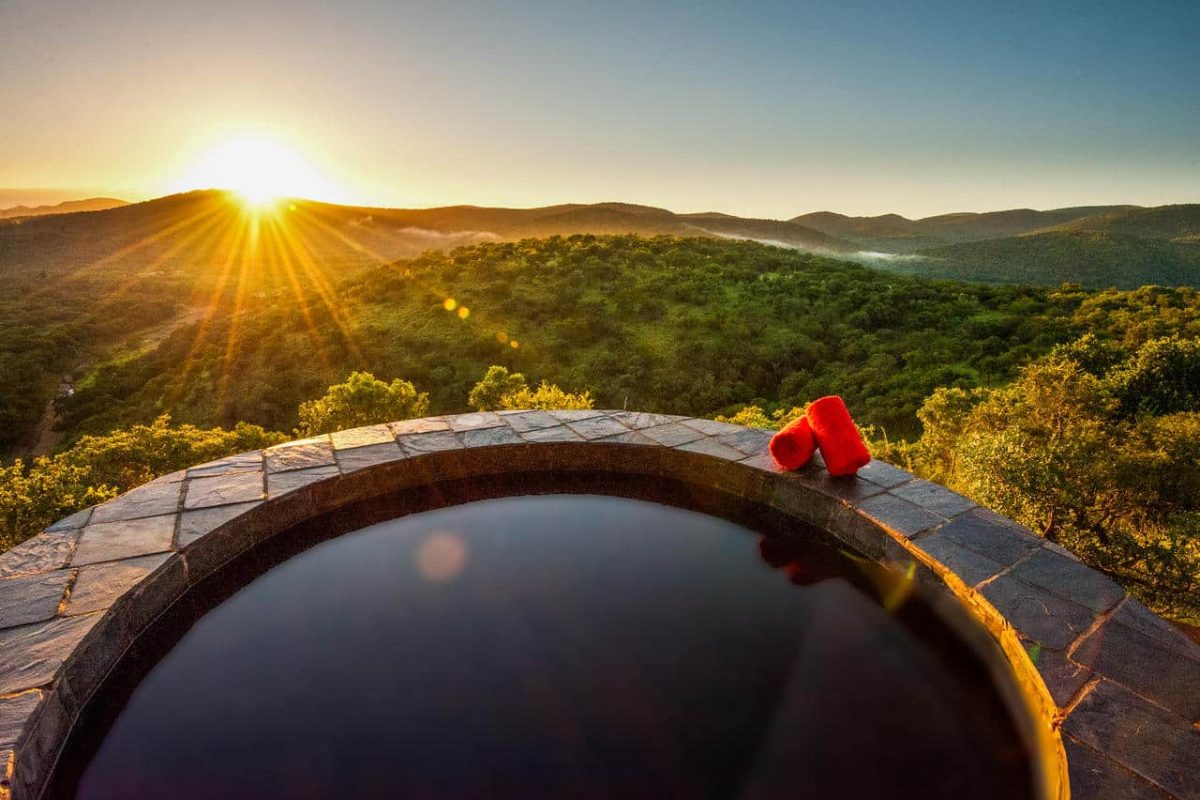 Our favorite lodge and experience
"This was our favorite lodge and experience. Accommodation was good, food good except for picnic basket lunch. (the idea was good but actually a salad or sandwich would have been more enjoyable). The topping on the cake was two members of the staff, Guide Ryan and Front of House Kate. At this stage we had done a lot of safaris and had seen a wide variety of animals and plants. Ryan always managed to find something interesting to see and was passionate about conservation. They certainly did a lot to make our visit special. "
Includes
Full Board (breakfast, light lunch, high tea & dinner) & Game Activities (2 game drives daily), soft drinks, house wines, local brand spirits and beers & Wi-Fi
Excludes
All other drinks, conservation levy, spa treatments, additional activities
Family Suitability
Accepts older children
Malaria Rating
Low risk and/or seasonal malaria
See other options in this area