I have just returned from a 3 week research trip in Madagascar. And my overwhelming enthusiasm is tinged with mixed emotions. . .
There are so many positive things to say about Madagascar – the stunning scenery, unique wildlife, glorious beaches, friendly people, delicious seafood, beautiful walks through rainforests and National Parks, and world class diving and snorkelling. But there are also some negatives. . . Mainly around two main points – its capital city Antananarivo, and its airline Air Madagascar which has a monopoly on internal flights.
Yet again I am reminded of how different Madagascar is from our other destinations. The concept of 'Africa time' hardly exists in most of our destinations in terms of our client's holiday experience. The flights depart on time, the road transfers are waiting, the activities happen as planned. As I have said elsewhere, this cannot be guaranteed in Madagascar. So you need to have a more open mind about travel if you add Madagascar to your bucket list…
I planned my three week trip to co-incide with the end of my daughter's volunteer work in Nosy Be, but I also landed right in the middle of an Air Madagascar strike. This led to me seeing far more of the country's roads than I had originally planned!!!
Let's first focus on the positives…
Highlights of Madagascar
A Madagascar safari holiday has a lot to offer you. With an enticing mix of unique wildlife, scenic diversity, charming Malagasy hotels and its French colonial past coming through both in the extensive use of French as well as the delicious patisseries and chocolatiers.
The highlights for me included:
• Delightful encounters with wild lemurs in its national reserves
• Unique wildlife and flora – everywhere!
• Stunning tropical beaches
• World-class diving and snorkelling (swimming with green turtles!)
• Great people – friendly and gentle
For more on why you should visit Madagascar, read my blog on: Top 10 Reasons to visit Madagascar
Madagascar is a very poor country, but its tourism development is not divorced from its environment. So you have a strong sense that tourism is a much-needed source of income and business development for the local people, rather than it merely benefiting some foreign resort owner. And this is really important to me.
But, as I mentioned, there are a few things you should be aware of that could cause possible frustration if you are not well-informed…
Getting Around Madagascar
Ideally you should try to minimize your use of Air Madagascar. Even without the strike, Air Madagascar is not a well-run airline. It has a reputation for changing its flight departure times at the last minute. For example on the day before a 10am departure flight, the time can be changed to a 2pm departure – or vice versa.
Furthermore all flights around the country are centred around the capital city of Tana (the nickname for Antanananarivo) which acts as a central hub. This means that your tour operator has to always include an overnight stay in Tana prior to any flight from Tana, and after any flight arriving into Tana. So you could end up having three nights in Tana if you plan on a couple of flights.
For this reason some of our suggested tours have only one internal flight…
• Rainforests, Mountains & Beaches of Southern Madagascar
• Eastern Rainforests & Ile Sainte Marie
Be prepared that your flight time may change. Don't plan important activities on a travelling day! As that last minute visit to a chocolatier may not happen if the flight time is moved forward. . .
Tana
This brings me to the second (smaller) downside of travel in Madagascar. You have to spend more time in Tana ( Antananarivo) than you would have wanted. This is not too terrible, except that there is not much to do in this bustling city. Tana, a city with three million people and has no main highways. Which means that getting in and out of Tana from the airport always takes longer than you want or expect.
Suggestions
Allow enough time for your Madagascar trip so that you don't mind having a couple of nights in Tana.
Embrace (accept) the chaos of the city! Take a walking tour around the city which also doubles up as a good workout because of all the hills and steep stone stairways connecting the streets. Visit some of the aforementioned chocolatiers or browse the street markets.
Ask to have at least one of your Tana nights in one of the airport hotels. There are three reasonable options with gardens and swimming pools and this will cut down on unnecessary driving.
Try to stay at Lokanga Hotel for one of the nights – if you can get in! This lovely boutique hotel lies close to the Queen's Palace with stunning views over the city. You feel like you are floating above all the hustle and bustle in a calm oasis.

Making a difference
Madagascar is a fascinating country to visit, but more than most countries, Madagascar needs your help. It is a living natural museum filled with magical flora and fauna that cannot be found anywhere else on earth such as the indri (babakoto) lemur, the leaf tailed gecko and the aye aye.
However it is also a desperately poor country with an inexperienced and frankly ineffective government. Its natural heritage is under threat from deforestation as precious rosewood and other natural resources are plundered by foreigners, mainly from the Far-east Asia.
Tourism is practically the only way to save these forests as it will force the government, and the people of Madagascar, to appreciate that the forests can be a source of income in their natural pristine state, and not just as logs sold once and gone forever.
Your tourism expenditure can be a real source of good, preserving the natural forest and wildlife, giving much needed jobs to the local people and also allowing the local people to gain an understanding of the importance of conservation.
The delights of Madagascar, and the sense that your money will directly benefit its people will far exceed any temporary annoyance with Air Madagascar's erratic timetable changes and the congested streets of Tana.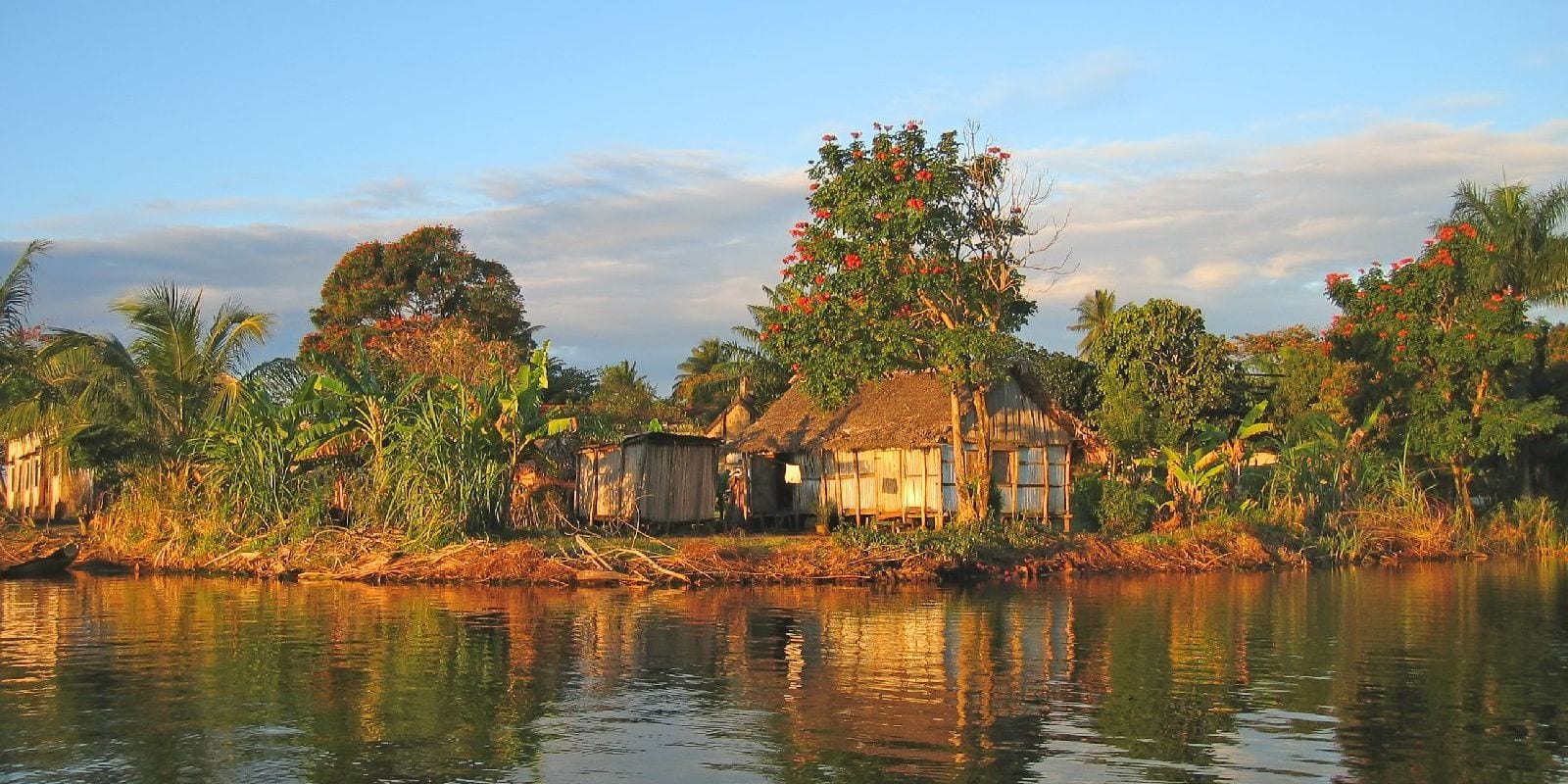 So if you are a traveller who isn't easily phased by a few hiccups here and there, and who is interested in the beauty and culture that this eighth continent offers, then Madagascar is definitely a country I would add to your bucket list. Contact us to start planning that adventure…