Overview
If you are unsure whether your family would like a full-on safari holiday, you can opt for South Africa. There you can easily combine a safari with other family-friendly areas including some beach time. Or you can go for a relaxing two-centre family safari and beach holiday?
There are several classic combinations to choose from depending on time of year, the time you have to spend, and yes... the amount you have to spend.
South Africa alone
South Africa with Mozambique as there are direct flights from Kruger
Mix any of our family-friendly safari destinations with Mauritius
East Africa with the Kenyan coast or Zanzibar
Or even combine Zambia with Lake Malawi for a more off-the-beaten-track family safari & beach option.
South Africa safari & beach holidays
There are plenty of options, depending on the time of year. If it's the Southern hemisphere summer, you can combine the beaches of Cape Town and the Garden Route with the Eastern Cape safari lodges . This is particularly good between November and March.

If your family safari is during the Northern Hemisphere summer holidays (June to August), then we'll help you weigh up the pros and cons between Mauritius, Mozambique and northern KwaZulu Natal in South Africa.
(See our South Africa Family Holidays for more info).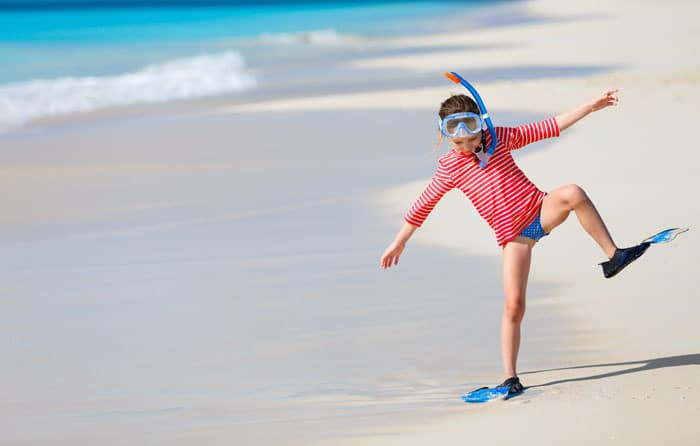 Mozambique family holidays
If the idea of five star resort hotels with organized activities and kids clubs for your children fills you with horror, then Mozambique could be perfect for your family. It offers a more laid-back island style with swimming, snorkelling, diving and dhow boat cruises on offer
Check out our Kruger Safari & Mozambique family holiday...

Mauritius family holidays
Mauritius offers some of the finest family-friendly resorts in the Indian Ocean Islands. Here you get world-class service levels and an unsurpassed range of water sports. Thus it's a recipe for a happy holiday for many of us. Some of our Mauritius resorts have children's clubs. So parents can score a little bit of time to themselves.
Mauritius can be easily combined with any of our safari destinations as long as you don't mind spending the preceding night in Johannesburg. (There's a good choice of pleasant airport hotels to choose from. Or you can make a destination, and visit the Sterkfontein Caves, Maropeng or the Apartheid Museum with the kids?)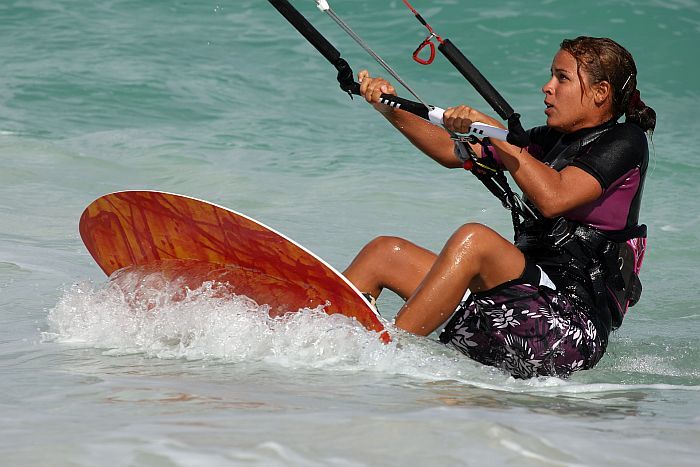 East Africa
Tanzania offers myriad opportunities to combine a safari with beach time either on Zanzibar or one of the smaller islands. Some say Kenya pioneered the concept of family safaris and still offers great family safari and beach combinations using the lodges and hotels on Diani beach.
See Kenya Family Safaris for more…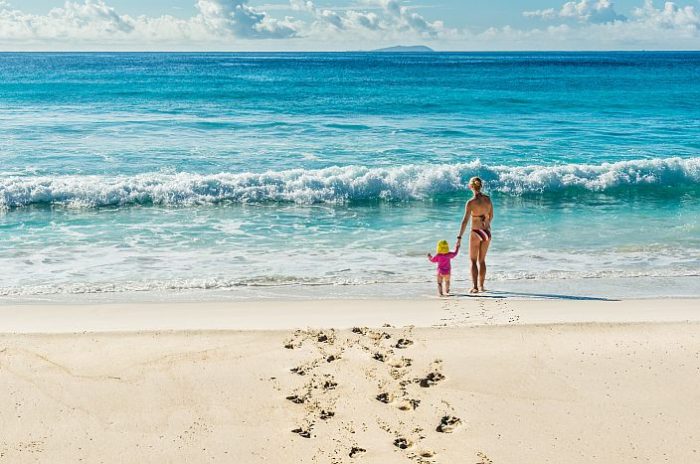 Zambia & Lake Malawi
Finally, this is a more adventurous family safari and beach holiday idea which you may not have thought of. Why not combine beach time on Lake Malawi with a safari in South Luangwa National Park in Zambia, or Liwonde National Park . Easy flight connections between Zambia and Malawi makes this a relaxing combination. Enjoy swimming and snorkeling in the freshwater lake, kayaking and a host of other water sports at one of the small friendly lakeside lodges.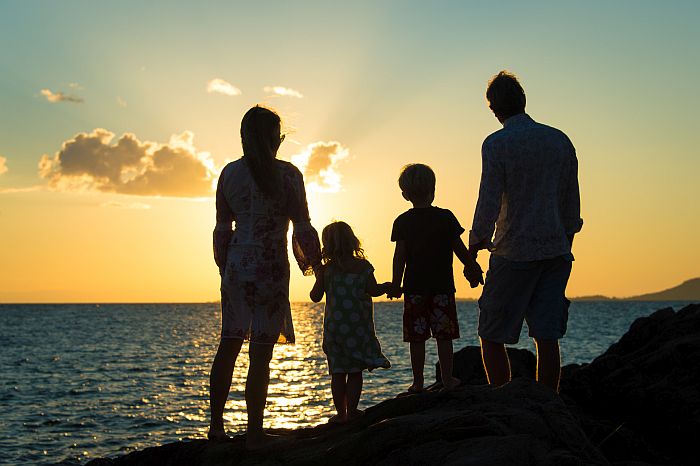 Note: Some of our sample itineraries below are not priced for families. But give you an idea of a good routing. So ask us for a family quote
Other Family Beach Holiday Articles
Best things to do with Kids on the Garden Route
Mozambique Ocean Experience at White Pearl
Highlights
The classic family combo – a high-drama safari and afterwards, a more relaxed beach vibe.
Reverse the formula; de-stress from school and work first, then finish with the adventure.
Loads of options to choose from: South Africa alone or with Mozambique or Mauritius. East Africa with the Kenyan coast or Zanzibar. Even Zambia with Lake Malawi.
We specialise in tailor-making safaris to suit your family.
Hi I'm Tasha, I'm here to help you plan your ideal holiday experience
Did you know
Beach Climate

Year-round warmth (except for most of South Africa)
Amazing holiday in SA
"Thank you for the most amazing holiday in South Africa. The three lodges were all selected with great care and each had a different atmosphere. All transfers worked entirely smoothly and we were even met on arrival at Johannesburg airport to be escorted the few yards to the airport hotel! Cedarberg really came into their own when BA messed up the outgoing flight (twice) and Ginny spent her entire Bank Holiday weekend sorting it out for us. "
Mr Mike Ricks, UK
Everything went smoothly
"From the initial enquiry until the end of the holiday everything went smoothly. We were very happy with all aspects of the holiday. All the hotels were comfortable; well staffed; good food. "
Mrs Kate Mars, UK
Cedarberg recommendations matched perfectly!
"Cedarberg have a detailed knowledge of the country and took time to understand our budget, desires and preferences to create a wonderful multi-centred holiday for us. They were helpful fine-tuning the itinerary and put together a comprehensive package covering all our needs. We have used Cedarberg previously and each holiday has been fabulous. We will have no hesitation using them for our next trip. "
Mr Brian Collins UK