Overview
Self-drive holidays are wildly popular in South Africa and justifiably so. You can collect a rental car in one city and drop it in another. You can collect at the airport on arrival. Or we can transfer you to your hotel and then your rental car is delivered later that day.
Our sample self-drive holidays in South Africa highlight some of the routes that are most popular with Cedarberg clients such as Cape Town, the Winelands and the Garden Route. All are expertly planned, drawing on our many years of specialist experience. But most of our self-drive itineraries are tailor-made.
Mix Self-Drive in South Africa with Private Touring
Remember you don't have to take a rental car for ALL of your holiday. Many clients combine self-drive with other modes of transport. They take road or air transfers to their game lodge for their safari. Or enjoy some private touring in Cape Town - to get the lie of the land - before setting off on an easy meander along the Garden Route. What could be easier?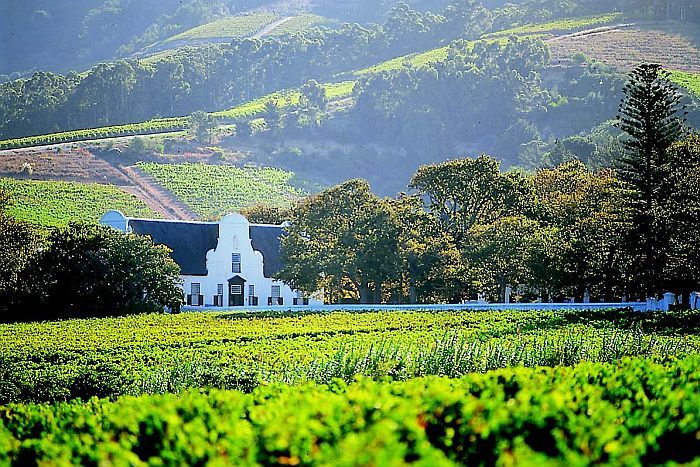 Naturally we believe that using a self-drive specialist to plan your trip is invaluable! We have an intimate knowledge of all the roads in South Africa, which routes work well and which are a little more tricky. We know what's a comfortable distance to travel in a day.
Off the Beaten Track Self -Drive in South Africa
Are you keen to head off-the-beaten-track? We have a number of options for more adventurous clients. These are priced with an SUV rental car for higher clearance and good visibility. (You rarely need an actual 4x4 but we can advise you depending on when and where you want to go.)
Highlights
Self-drive in South Africa gives you the freedom to explore, to immerse yourself in the landscapes and to to set the pace.
Car rental in South Africa is affordable, easy and flexible.
We provide route maps, detailed directions and a comprehensive itinerary with suggested routes & what to see.
The road network is excellent, signs are in English and driving is on the left-hand side.
1st class
"We have had Sonja with Cedarberg plan our trips for years and they have all been excellent. The properties she has chosen for us have all been 1st class and exactly what we wanted. Many were a giant puzzle of flights, drivers and lodging reservations and they all fit together perfectly. "
Mrs Marianna Willis
Seamless arrangements
"We were often posting on Facebook during our travels and many of our friends were asking who arranged our trip, so don't be surprised to get a few referrals. Again, thank you so much for your time and effort with our trip! "
Ms Tammy
Wonderfully professional, yet absolutely approachable
"Bookings made to your perfect itinerary, with ease. No stress, just marvellous conversations about what you would like to see and do. Really really knowledgable consultants. And when they have sorted your dream itinerary, they follow up with lots of help and advice. We have always felt totally relaxed and looked after during our adventures in Africa. Cedarberg take care of everything. "
Mrs & Mr Birchall, UK
Hi I'm Natasha, I'm here to help you plan your ideal holiday experience
Did you know
Speed Limits

120 km/hr (75 miles/hr) on National Highways

Drivers License

Need an International Drivers License if your license is not in English
Outstanding & First class
"We are back from our trip to SA and having had just the best time ever. Everything slotted into place perfectly and all the accommodation and activities you booked for us were outstanding. Couldn't have been bettered, you chose very well! Stands out as one of the best trips we've ever had. Virtually everything went like clockwork and we had a fantastic time. You did a brilliant job and the info pack was first class. The best organised holiday we have been on. We will defintely go back to Africa "
Mr& Mrs Cott, UK
It was amazing
"Thanks Conrad for your help organizing all of this trip for us, it was amazing – and I'll be sure to refer you to any future friends of mine wishing to come to Africa. "
Mr Ross, Melbourne
The whole travel experience was excellent!
"We were very happy with the kind and professional way our travel request was dealt with. We received an outlined itinerary swiftly with an elaborate description that sounded very attractive. A couple of changes were made to adapt it somehow a little more to our wishes. The whole procedure was easy going and agreeable. A last minute change concerning our rental car was dealt with swiftly and smoothly. The whole travel experience was excellent! We all enjoyed our holiday very much. We would highly recommend booking with Cedarberg any time to family and friends and we hope to be able to book with them again in the future. "
Mrs Fenagun, UK