Overview
Chelinda Lodge is set against a pocket of hagenia woodland and overlooking vast tracts of Nyika National Park's rolling grasslands dotted with large herd of roan, eland and zebra. The forest backdrop to Chelinda Lodge provides perfect shelter for an idyllic escape into the highland wilderness of Malawi.
Accommodation
Accommodation at Chelinda Lodge consists of eight log cabins, each with fireplace for those cold highland nights. The cabins are double storey. The ground floor is an open plan bedroom and lounge, with en-suite bathroom with bath and shower, queen-sized beds, comfy chairs and a veranda. Upstairs there is a viewing area. One of the log cabins is slightly larger, offering ideal accommodation to families with two bedrooms sharing a sitting room and bathroom. The main building has a convivial dining area around the fireplace, a quiet lounge which opens onto an outside deck for sundowners and star-gazing which is usually superb in this remote location.
Activities at Chelinda Lodge revolve around day and night nature drives which explore the rolling hills and patches of evergreen forest of the Nyika Plateau. Bush walks and mountain biking are also very popular with a variety of trails of varying lengths on offer. Three dams nearby are brimming with fish and so fly-fishing is also a possibility.
Chelinda Lodge on the map
Rooms
Chelinda Lodge - Standard Chalet
There are eight twin bedded chalets. The beds can be moved together to create a double bed.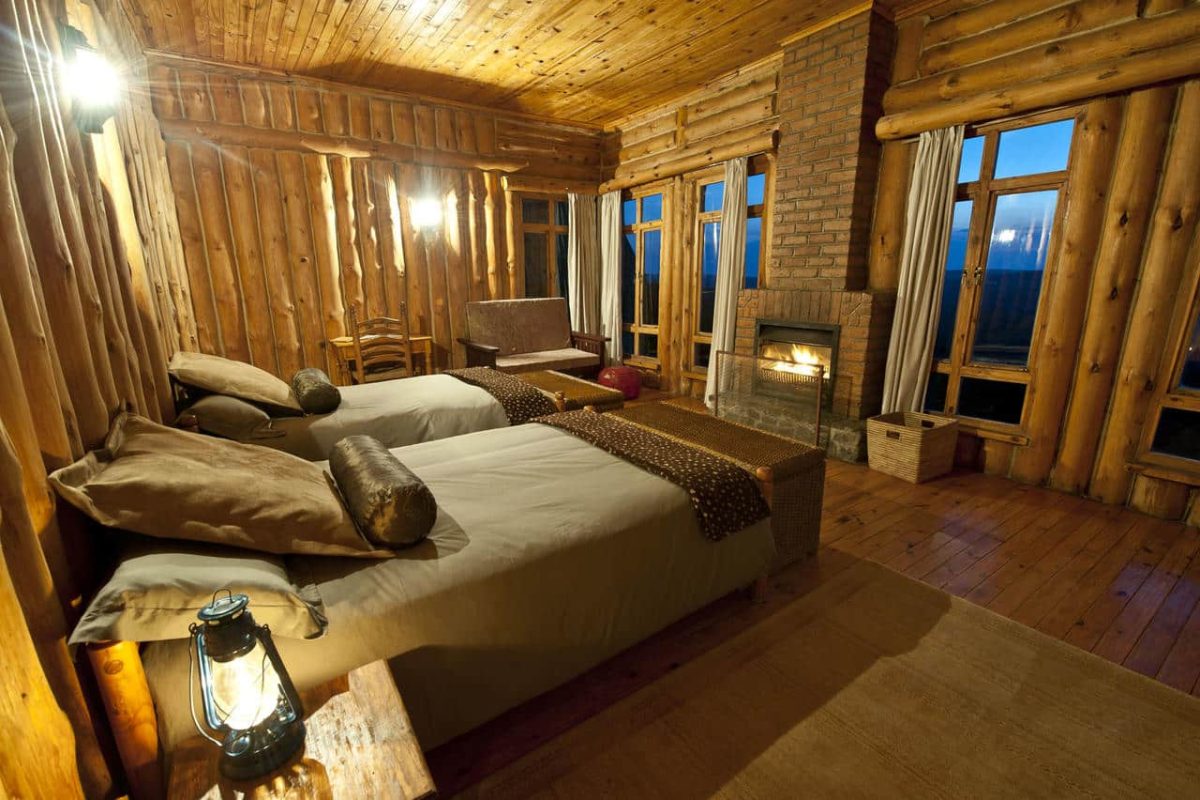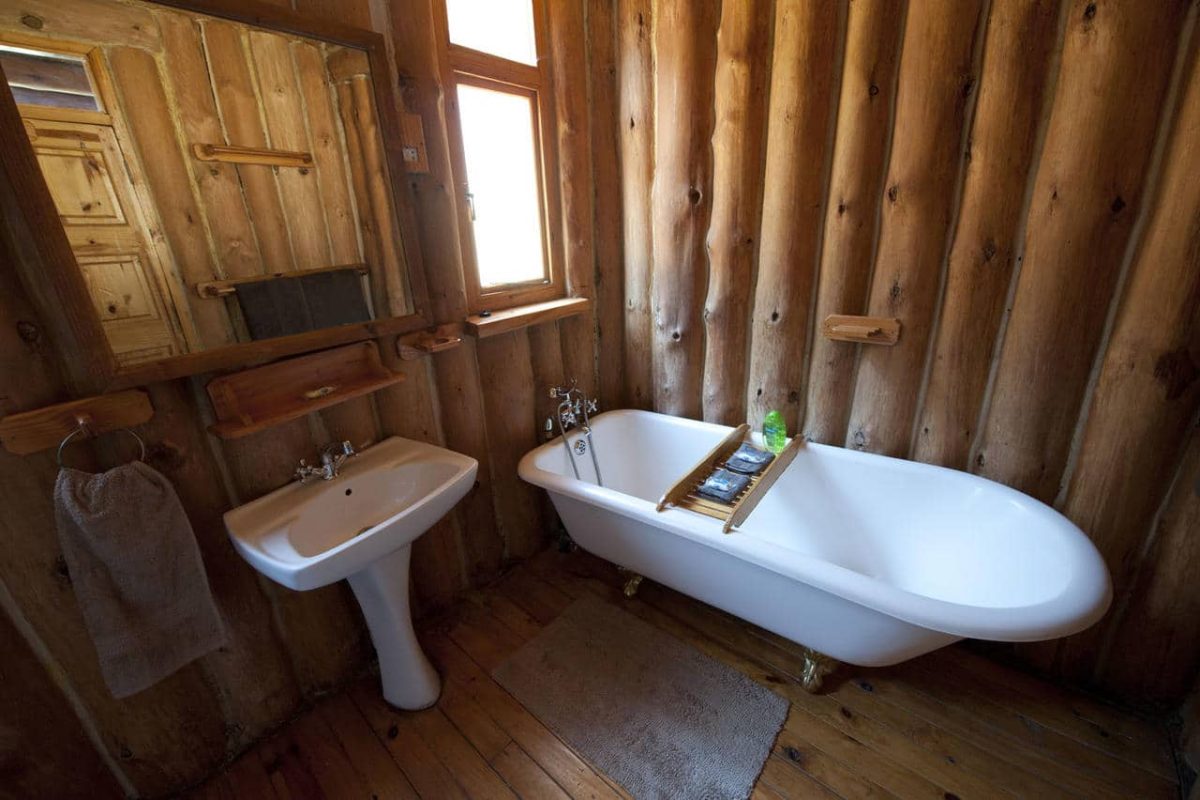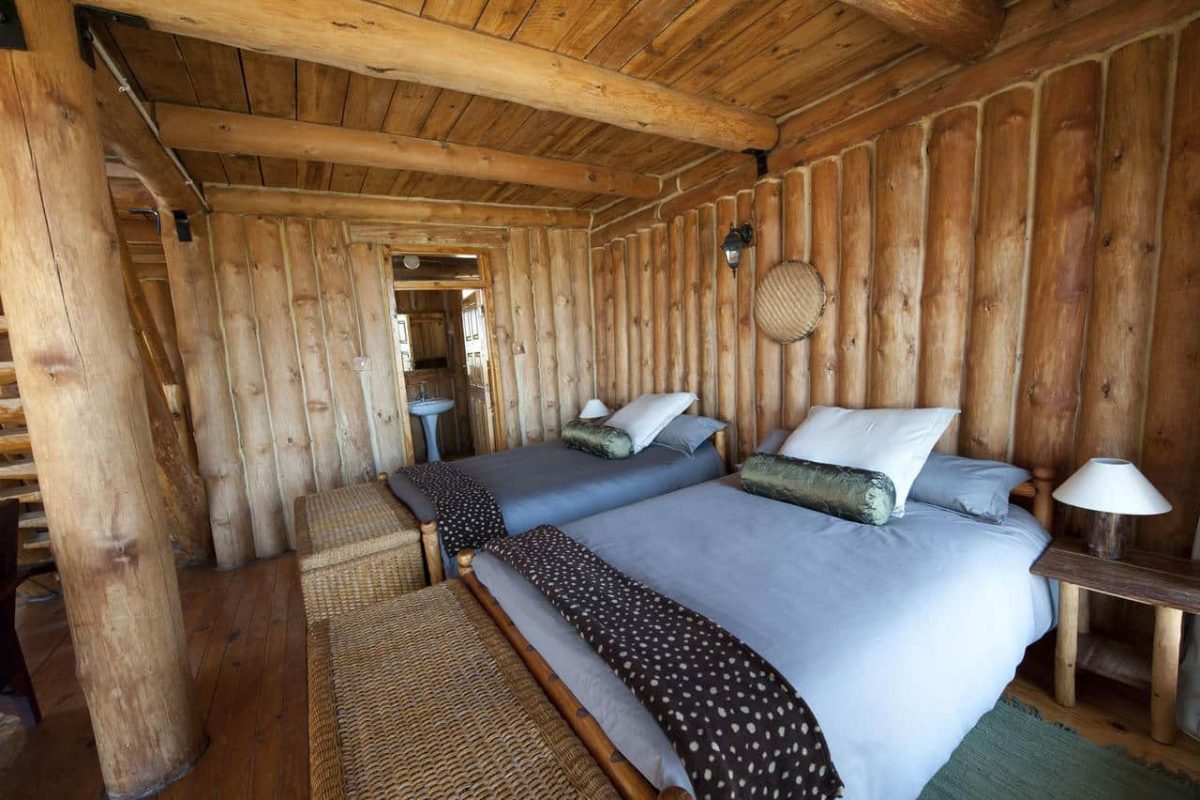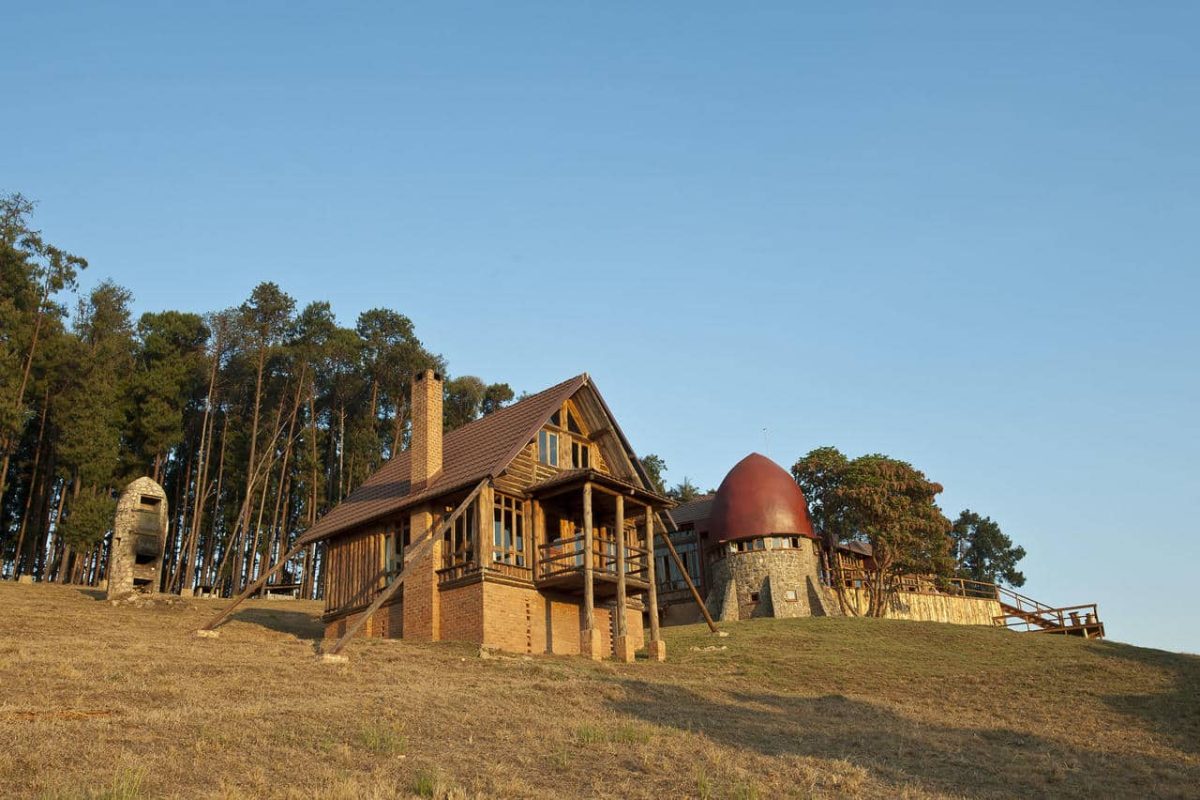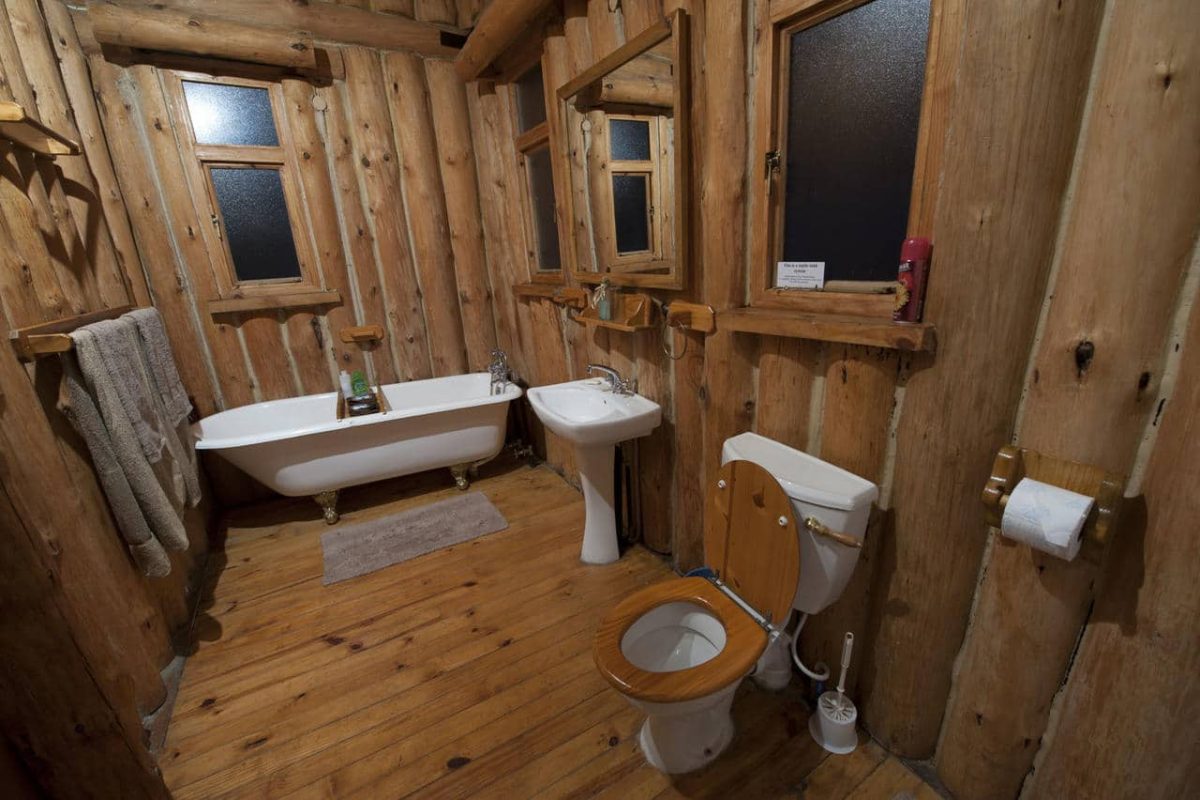 Chelinda Lodge review, Nyika Plateau, Malawi
In my first 24 hours in Malawi I couldn't have experienced two more contrasting areas … at Chelinda Lodge on the windswept high mountainous plateau of the Nyika National Park and the sub-tropical paradise of northern Lake Malawi.
We flew to the Nyika Plateau in the far northern reaches of the country. This is accessed either via a 2 hour scheduled charter flight from Lilongwe, or a much road transfer where typically you'd stay overnight en route, perhaps combining a stay on the northern Lake Malawi shore on the way back.
The Nyika Plateau probably doesn't fit anyone's visual image of Malawi. It's an area of high Afro-montane forest - pretty rare in Africa - with a landscape of rolling granite hills well over 2,200 metres in altitude, where the Great Rift Valley branches into either the Lake Malawi valley to the east and the Luangwa valley to the west. In between sits the Nyika highlands.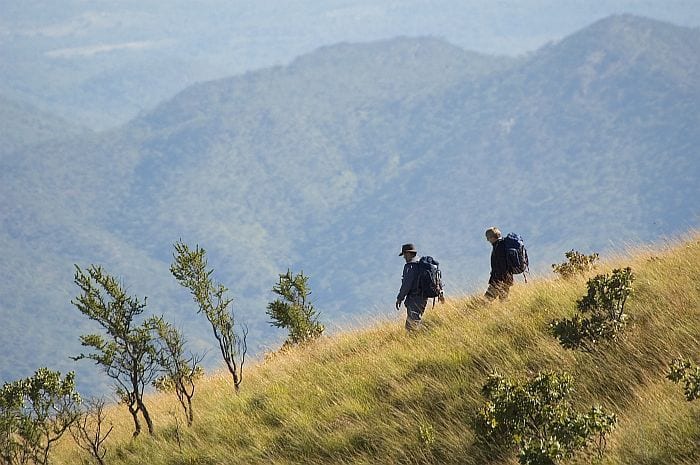 This is a truly remote area and that is very much part of its charm. As you fly north, you steadily climb 3,500ft in altitude. Gradually you leave all of Malawi's cultivated land and villages behind and all you see are endless green rolling hills. When you land it feels more like the moors of Yorkshire than Malawi. The overall sensation is of green hills, wild flowers, rivers, fish-filled dams and herds of game far away from modern-day threats.
But the Nyika Plateau is not for everyone. Many would find it too cold for their African safari and this is certainly not a 'ticking off the species' sort of place. But it will suit seasoned safari travellers who are looking for new places to explore, people who enjoy being out in wild either walking or mountain biking, keen birders and botanists.
The Nyika National Park acts as a sanctuary for wildlife with a surprising range of game – zebra, large herds of eland and roan, bushbuck, reedbuck, bushpig as well as predators in the form of hyena and leopard. (One recent visitor had spent several nights in the South Luangwa of Zambia failing to see a leopard, only to find a leopard sitting on her veranda when she opened the curtains on her first morning at Chelinda Lodge!)
The peak season at Nyika deviates from the norm in Southern Africa.The peak game-viewing season is usually the dry winter months of June/July to October. In the Nyika plateau, its altitude leads to a much colder winter climate so that the animals actually leave the high plateau and head south. Its best season would be spring & summer from mid September onwards. Spring has many flowering species and summer has plenty of rare orchid species. (This is also a good time to escape the heat of the rest of Malawi for a few days.)
I was amazed by the contrast in temperature between here and the rest of Malawi. As we landed it was noticeably fresher. By the end of the afternoon game drive, (this was late May), it was decidedly cold as it was a wonderfully clear night. Star gazing was offered on the deck at Chelinda Lodge using a powerful telescope. The morning was cool and misty – Scotland all over again.
Having said that, Chelinda Lodge is geared towards this decidedly scandinavian climate! The game-viewing vehicle is closed with an optional open roof for spotting animals and photography. The lodge was very warm with roaring log fires everywhere in the main lodge and when I got back to my room after the game drive, there was a lovely log fire already lit in my chalet. (They will even light it for you in the morning, coming in whilst you are still in bed if you request it!).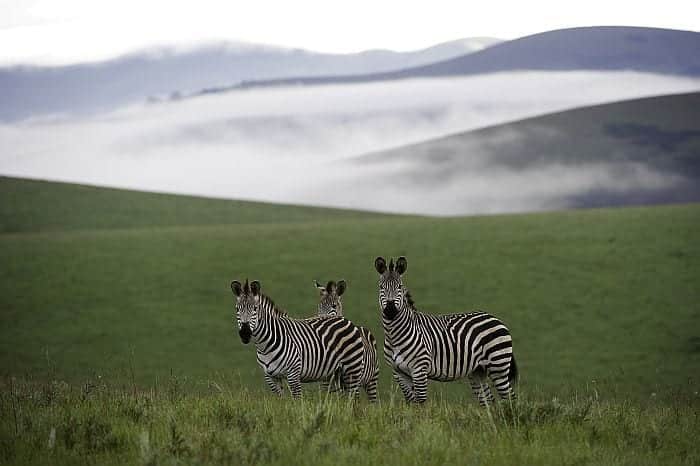 Though Nyika is not a major game-viewing destination, it offers many attractions. The landscape is stunning. As well as game drives, often at night to see the nocturnal species such as leopard, you can enjoy guided walking of all duration, guided mountain biking with trails starting from 11km up to as long as you like… this is particularly rewarding as apart from an initial climb (where most people push their bikes) the terrain is an easy undulating one.
Keen birders will love the Nyika plateau with many birds which are endemic to this area. Finally Nyika is a botanists delight. You have wonderful wild flowers from approx September to October. Later in the summer come the orchids growing in the marshy areas.
I liked Chelinda lodge. It was slightly surreal, like an old Scottish hunting lodge. The food was pleasant but not memorable – basically good country cooking. The lodge takes children of all ages but realistically I would only recommend older children/teenagers who are old enough to enjoy the mountain biking, walking and horse-riding.
I would recommend a 3 night stay here because of the time it takes to get here and also because you'll see more if you allow yourself the time to do so.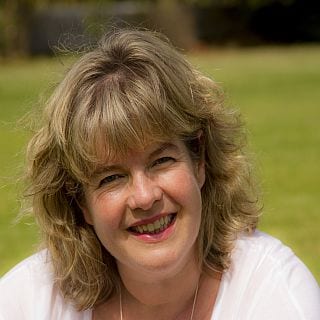 Family Suitability
Family-friendly all ages
Malaria Rating
Low risk and/or seasonal malaria